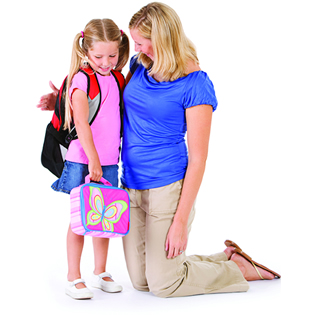 Parents
Matthew John Day Care Centre of Toronto has an "OPEN DOOR" policy for all parents. Parents are always welcome to visit the Centre at any time or to call the child's educator or the supervisor. When in doubt ask the staff how you can help.
We offer many opportunities for parents to become meaningful participants in the program. We welcome mothers, fathers, and other significant people in children's lives to be included in the partnership with our Centre. Close collaboration among parents/guardians, children and staff will help enrich the children's early education experiences.
UPDATES (July 2017)
ERRATUM to Matthew-John Daycare Centre Parent Handbook (August 31, 2017) 
Parent Issues and Concerns Policy (August 2017)
Please note that effective 2010, we have new financial policies in place for the daycare.  If you would like a copy of these policies, please contact Jola or a Matthew-John Day Care Centre Board Member
Please note the new late fee policy (per child):
$2/min. for the first 5 min. after 6 p.m.
$5/min. after 6:05 p.m.
Parent Handbook:
We are in the process of updating some policies and procedures in our Parent Handbook. Please watch for this new book and in the meantime you can access our older version here: Download Parent Handbook (PDF)
Head Lice:
You can find information at www.licesquad.com.   Click through for the Free Head Lice Help Kit and you will find very helpful information.